Stories
Tammie and Lukas
Retro Charcoal
The memories of our childhood have inspired the modern retro look of our apartment. When we renovated, we made a conscious decision to let the memories of our childhood influence the design from the colour palette to the choice of furniture.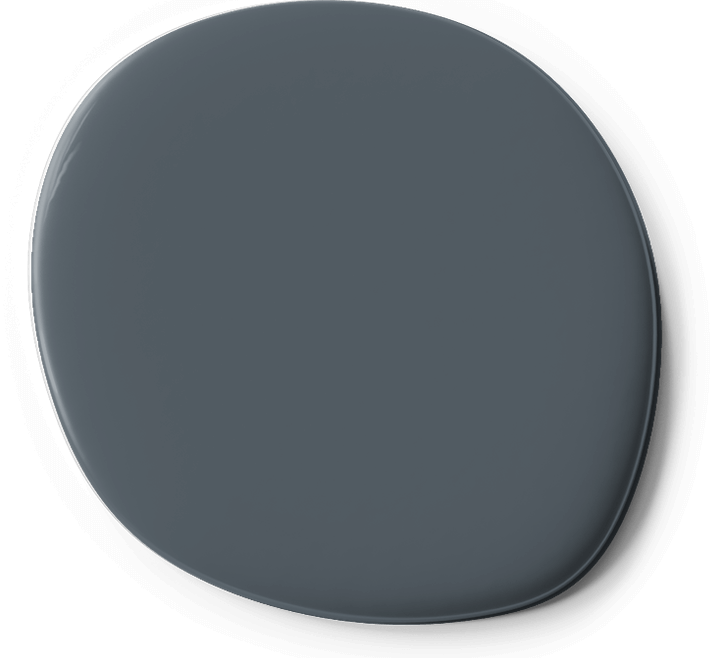 Lukas and I met when were in our late 30's and what a ride that last 7 years have been. We now have two beautiful girls – Layla and Maggie. When deciding to raise two girls in a city apartment, which is a very different lifestyle from how we grew up, we wanted to make it playful and celebrate the location.
When we got married, Lukas' mum Jenny gave us this beautiful ceramic dinner set as a wedding present. She did this because when she got married to Lukas' dad Kevin, they too were given a dinner set as their wedding present which Lukas remembers coming out at all special occasions.
When Jenny found out that Lukas and I were getting married, she wanted to pass her wedding present down to us but she had giving it away to her brother when he separated from his wife a few years back, to help him set up his new life. Jenny has an eye for design, and she knows where to look for vintage finds. She went to a few sellers that she knows and after doing some research, she found a lady in Albury who had the original set. It was the complete set with all of the bowls, plates and jugs.
Now we in turn use it for special occasions. It comes out for Sunday roasts, if we've got friends coming over, Christmas and its now becoming part of our girls' tradition. It's not just a dinner set, it's a symbol of how a meal can bring your family together and a reminder of our happy youth.
The dinner set has informed the charcoal colour of our walls. We live on the 28th floor and have so much natural light in our apartment, it's beautiful. But at night-time we wanted the walls to disappear and for us to feel like we are floating in the night sky. So, when choosing the colour of our dining and living room walls it made sense to match the charcoal from our plate.
I can look around my house and everything I can see has a backstory. The tiles that we've chosen in the kitchen are the same burnt orange as the kitchen benchtop I had as a kid. We found a local guy who turned skateboards into the tops of our kitchen stools which ties in Lukas interest in street art. Our daughters' bedroom is a bright yellow and growing up I always wanted a yellow bedroom. When we set up this house we reflected on our upbringing, our values and the things that were dear to us in our family and hope we can pass these feelings to our girls.
Next story:
Island Seashell Pink
by Linda